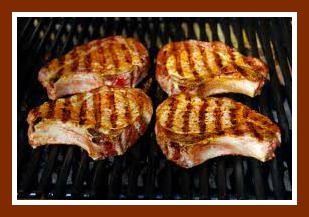 If you are looking for an excuse to eat out this week, we suggest you pick tomorrow, June 20th and head to the Walworth County Fairgrounds for the 50th Annual Pork Chop Cookout in the Fairgrounds Activity Center.
Dinner is being served from 4:00 p.m. to 7:00 p.m. and each ticket purchased provides you with 2 grilled boneless pork chops, a baked potato, coleslaw, apple sauce, rye bread, a beverage and ice cream.
Advance tickets are $11.00 and you can call the fairgrounds at (262) 723-3228 for a list of locations that are currently selling tickets. Tickets will be available at the door for $12.00. Carry-outs will also be available at a convenient drive-thru.
Proceeds from this event will benefit the improvements being made to buildings located in the park on the fairgrounds.
Make sure you leave some room for dessert because the Fairest of the Fair Dessert Sale featuring delicious homemade goodies will be going on during dinner. Proceeds from this sale benefit the Fairest of the Fair Scholarship Fund.