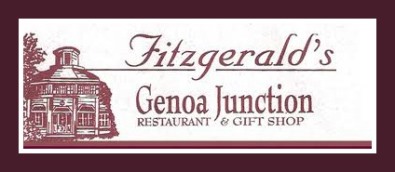 Did you know that you can enjoy one of Door County's most treasured traditions without ever leaving Southeastern Wisconsin? Fitzgerald's Genoa Junction is located right in Lake Geneva's backyard and serves an all- you-can-eat North Atlantic Cod "fish boil" year-round.
The restaurant is located in a historical octagon house in Genoa City. The home was built in the mid 1800's and was owned by the same family for over 150 years. The Fitzgerald's bought the home in 1989 and made renovations to turn the private residence into a restaurant.
All cooking (with the exception of the frosted apple squares that are served for dessert) is done behind the house using large outdoor kettles suspended over a wood fire. The fish boil consists of boiled potatoes, onions and Cod, along with rye bread and coleslaw. For an additional charge you can add honey-BBQ chicken and/or BBQ pork ribs to your dinner.
This is surely one of the 365 Things To Do in Lake Geneva, WI that you don't want to miss. Dine inside in one of several quaint dining rooms or sit outside on the deck and enjoy the beautiful gardens (weather permitting).