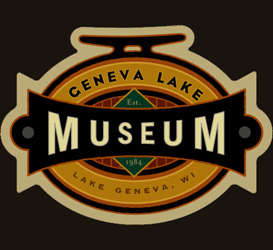 Have you ever tried to visualize what downtown Lake Geneva might have looked like back in the last 19th century? If so, you might want to consider stepping into the Lake Geneva Museum and take a walk on Main Street. Complete with homes, stores and a school room, the museum provides an authentic look at the lifestyles of Lake Geneva during a simpler time. Experience "old time" Lake Geneva through the authentic displays including a general store, blacksmith shop, log cabin, dental work station and a fire house complete with a hose wagon from 1890.
Learn about the private mansions, boats and yachts on the lake and how the Chicago & Northwestern Railroad was built to provide transportation for wealthy individuals from Chicago looking for a place to get away from big city life.
Located at 255 Mill Street, in what was once the 1929 Wisconsin Power & Light building, this museum is the product of volunteers spending countless hours to research and gather both items and information, making the museum a place to celebrate Lake Geneva's history.
The Lake Geneva Museum is a Blue Star Museum and therefore welcomes Active Duty Military members and their families by offering free admission (up to 5 family members with a current ID) beginning Memorial Day, May 28th and running through Labor Day, September 3rd. Active duty military includes National Guard and Reserve members.
Museum Hours for April are Tuesdays, Fridays and Saturdays from 10:00AM to 4:00 PM and Sundays 11:00AM to 3:00PM.