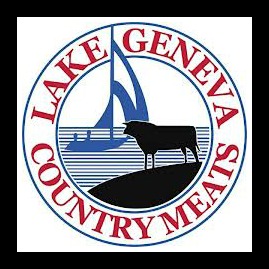 Hey everyone, it's officially Spring and the weatherman is predicting that we are going to make it into the mid to upper 50s this weekend. Sounds like the perfect time to pull out your grill and fire it up.
Now, the question becomes where to shop for your first barbecue of the season… We suggest if you haven't already done so, you check out Lake Geneva Country Meats. They have an absolutely amazing selection of fresh cut meats and sausages, along with cheese, breads, sauces, marinades and fresh vegetables. You'll find everything you need to make a great meal including the beer, wine and dessert!
They boast being your "one stop fresh food market" in the Lake Geneva area and they've earned the bragging rights. Founded in 1965 and still owned and operated by the Leahy Family, they have been providing the highest quality and freshest meat in the area for over 50 years and have won hundreds of awards at the state, national and international levels.
Their Leahy Sausages go way beyond being just famous. They offer smoked cheddarwurst and Polish and Italian sausages, along with a large variety of bratwursts that include traditional, taco, portabella mushroom with Swiss cheese, onion and garlic, chicken with cranberry and rice, cherry, beer and sauerkraut, and smoked bacon with cheddar and jalapenos. The sausages are available not only at their market, but you can order on line and have them shipped anywhere in the continental United States.
Stop out and visit the friendly staff at Lake Geneva Country Meats. Their customer service is as first class as the products they sell. Lake Geneva Country Meats is located at W5907 State Hwy 50 just east of the downtown Lake Geneva.