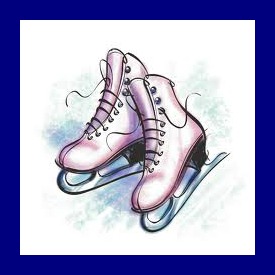 Downtown Lake Geneva will be offering free skating in Flat Iron Park this winter. The rink has been installed and the plan weather permitting is to fill it on December 18th or 19th. Once filled, it will need 4-5 days to freeze and will then be open to the public. A limited number of skate rentals will be available through Clear Water Outdoor in downtown Lake Geneva. Flat Iron Park is located across the street from The Cove.
The Grand Geneva Resort offers ice skating under the outdoor pavilion near the golf shop 7 days a week. The rink is only available to Non-Resort guests Monday-Thursday. The fee for non-guests to skate is $5.00 if you have your own skates, or you can rent skates in the golf shop. The rink is available to resort guests for free if you have your own skates. Skate rental fees are $8.00 for the first hour and $3.00 for each additional hour.
The Geneva Ridge Resort has constructed their Outdoor Skating Rink again this year which will be beautifully lit and fully operational in January 2019. Everyone is invited to come out and enjoy it! Skating is free to the public and the rink is open 10:00 a.m. to 10:00 p.m. for your skating enjoyment. The resort has positioned outdoor fire pits around the rink to help keep you warm. If you don't have skates, no worries, you can rent them inside the resort for just $5.00. All skaters are asked to sign a waiver, so even if you aren't renting skates, please stop in the lobby before using the rink. Coffee, hot chocolate and seasonal concessions are also available inside the hotel at bean + vine coffee and wine bar. The Geneva Ridge Resort is located at W4240 State Hwy. 50 just 3 miles west of Lake Geneva. For additional information and updates on rink conditions, please contact the Resort at 1-262-249-3800.
The Abbey Resort in Fontana offers public skating on their rink near the Harbor Patio. Skate rentals are complimentary for resort guests and $2.00 for non-resort guests. The rink is open when weather permits. We suggest you call ahead.
Rotary Park in Walworth is another option, with lighted 2 rinks, a warming hut and indoor bathrooms. Big Foot Rec Dept. offers ice skating lessons and youth hockey at the rink and Wednesday night offers Adult pick-up hockey games from 6:30 p.m. to 7:30 p.m. Skating is open to the public and is free. The rink is located at 611 Casey Lane in Walworth.
Lots of options out there, so if you are a skating enthusiast, head out and enjoy all the opportunities that await you.