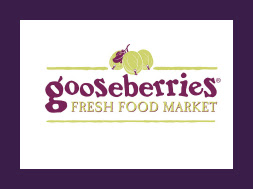 Gooseberries Fresh Food Market in Burlington will be hosting their Annual Holiday Show from 10:00 a.m. to 2:00 p.m. tomorrow, Saturday December 15th. The store says it is their "most fun event" of the year, so you can be sure there will be lots of food items and free samples
This year's sample offerings will include Bacon Wrapped Stuffed Salmon, Pear, Bacon & Brussel Sprouts Salad, Honey & Goat Cheese stuffed Sweet Potatoes, Christmas Guacamole, Cranberry White Chocolate Bread, Ham and Pickle Dip and Glazed Pecans, just to name a few.
Gather family, friends or co-workers for this Family Friendly event and go check it out! Tons of samples and lots of fun, plus the ideas for food prep going into the holidays will be invaluable.
Gooseberries is located at 690 W. State Street (Hwy 36) in Burlington.