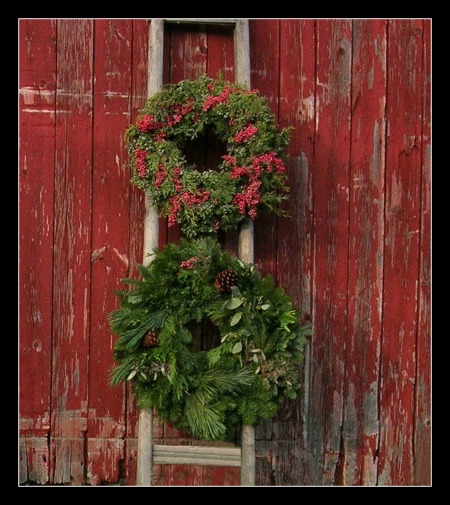 Looking for that unique gift for that special someone on your list? Northwind Perennial Farm is well known for their breathtaking beauty from Spring to Fall, but how many of you have taken some time to walk through "The Christmas Shop" during the Holiday season?
They are open from 10:00 a.m. to 4:00 p.m. every Friday – Monday until December 16th. Shop for special Christmas ornaments and holiday decorations, along with garland, branches, greens, wreaths, and berries. They offer a beautiful selection of artwork and unique one-of-a-kind gift items from some of our local artists. Please note that the Christmas Shop is located in the barn, so dress for the weather.
Northwind Perennial Farm is located at 7047 Hospital Road. Just east of the intersection of Hwy 120 and Hospital Road.